Gratitude for Small Gifts
As we approach the holidays, gratitude can seem like something that needs special focus these days rather than a part of our daily humanity.
Why not indeed, when it's so easy this time of year to be distracted by a desire for the biggest win of the season or scoring the greatest gift of all time?  After all, to be bigger than ourselves or to give the perfect treat creates that perfect moment right?
Gratitude can capture the perfect moment too, I've found.
This past month, I've learned amazing lessons of gratitude – 4,000 of them.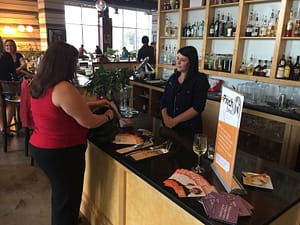 How I've learned these lessons is maybe a bit more amazing — because they came not only from friends, family members and colleagues, but also energized coffee drinkers, numerous spirited community partners and anonymous online donors. Over $4,000 in small donations found their way to the Carolyne Smith In a Pinch Fund during 2017, most in just the past few weeks.
Last year, 526 women and 223 children found themselves calling the YWCA Greater Harrisburg home for a little while as they made their way out of difficult or dangerous situations and in many cases, started over.
I'm grateful on their behalf for the quick access to one-time In a Pinch grants which can help them transform their lives at a critical time.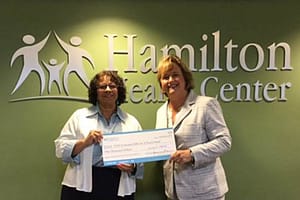 These modest grants are used most often to cover necessary one-time expenses that many of us don't think much about, but are obstacles for someone without ready cash: fees to cover a photo ID, an exam towards achieving a much-needed credential for employment or help with a new living arrangement. These are real doorways that have opened a new life for the grant recipient.
For me, these women's success stories have become perfect moments.
I'm grateful to those in our community, both friends and strangers, who immediately get the point of In a Pinch and pitch in, and for the clients, good work and business wins that enable PPO&S to look to use some of our creativity to help others in our community. I'm grateful to see that small gifts can make a big impact.
So this season, there are 4,000 more reasons for me to pause, say "thank you" and share my gratitude.